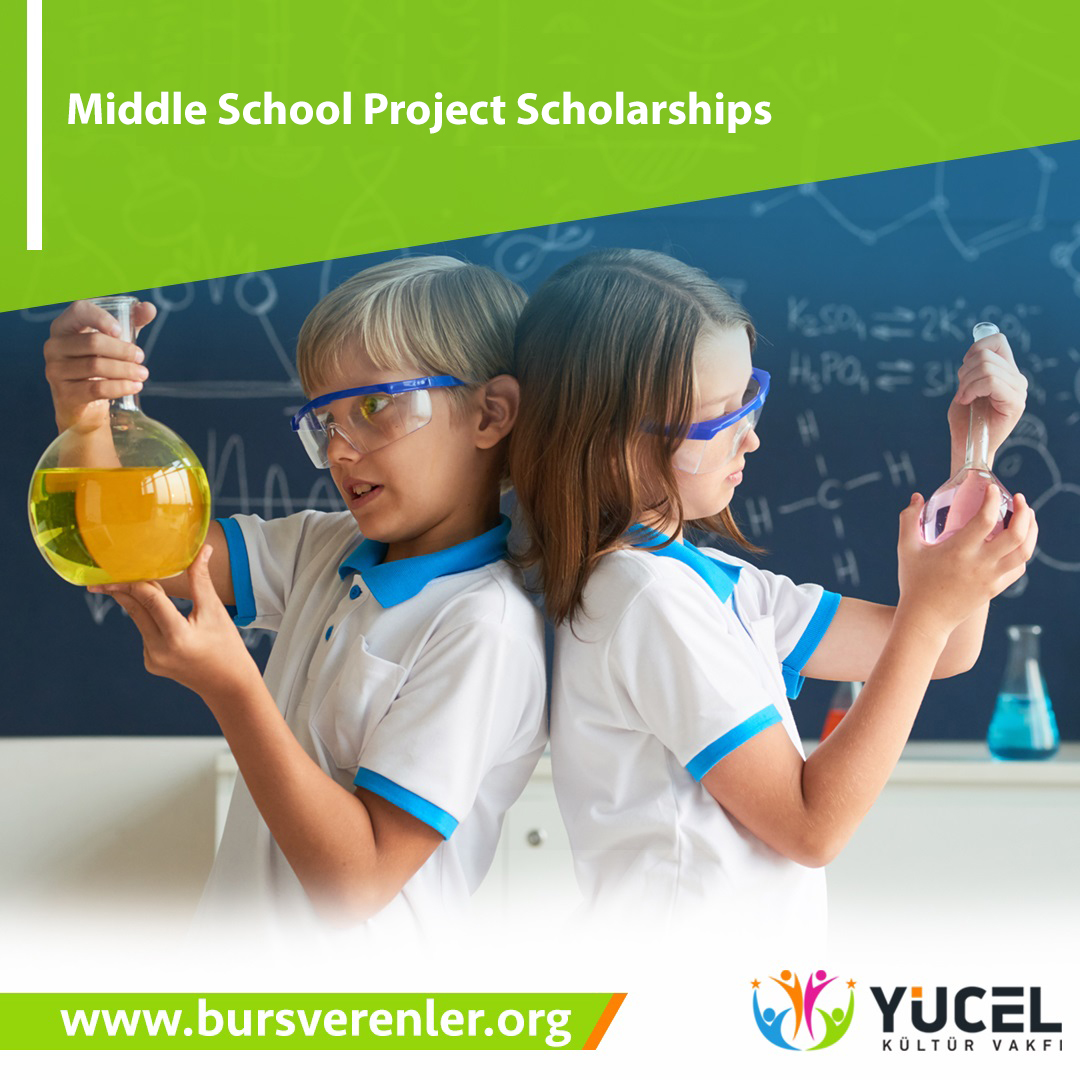 Who Can Participate?
Middle school students studying at institutions, including private schools, public schools, student groups. Individual applications are not eligible.
When Is the Application Made?
Application can be made any time of the year.
What Do Scholarships Include?
Students will participate in national or international competitions, seminars, research projects, meetings, culture, art and science activities.
Student groups may incur such expenses as travel money, food costs, vacation expenses, other purchase costs, car rental etc. necessary to the fulfillment the project.
How to Apply?
Details and benefits of the project/event, project needs and requirements, how many persons will participate, organization of individuals and organizations who provide information, how long will it continue, total cost, how much funds will you provide, present your proposal to the Foundation via internet or personal delivery.
Response and Evaluation
After selection, the Board of Directors, according to their agenda, will notify scholarship recipients within 15 days of their desicion.
What Are the Evaluation Criteria?
The Foundation may support ongoing projects partially funded by others. Participating schools and institutions accept full responsibility for all such projects. The Yucel Cultural Foundation accepts no responsibility for project programs, activities, results or outcomes.
Can Applications Be Made Each Year?
Student groups and schools may appy for support for continuing projects in subsequent years.
What Is Required of Me?
Upon compeletion of projects, participants are encouraged to submit to the Fondation a complete project report. Such reports will may provide the basis for support for additional projects.
What Are the Responsibilities of the Foundation?
Any problems arising from any and all projects are the responsibilty of the educational institution or school, and not that of the Foundation.
In the Absence of a Project?
Support provided by the Foundation may not be used for any other purpose. Any funds improperly used must be refunded to the Foundation.
Other Needs?
In addition to financial support, tools, licenses, expertice, rentals and similar expenses may be included.
How to Make Payments?
Payments may be made to any legally authorized bank.
Are Trips Abroad Included?
All projects involving arts, culture, and technology will be considered.
Are There Any Scholarship Limitations?
There are no limits to the amount of scholarship funding.
All applications are accepted via info@yucelkulturvakfi.org
YKV Content:1227